Don't put up with negative and malicious comments!
Let us show you how to remove them
Regainyourname.com offers a variety of Reputation Management services, in addition to eBooks and advice videos.
Why should you care what is printed about you on the Internet?
Would you want your employer or co-workers to read defamatory content about you? Do you want your friends or family to see you harassed online? Would you want your child's friends, friends' parents or school to read unpleasant lies about them?  Do you want something unpleasant written about you to still be there in one, five or even ten years time?
Don't despair. Internet harassment and defamation is essentially like a computer virus and there is always a way to remove a computer virus.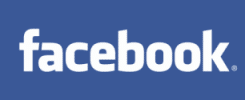 Everyone has a right to privacy. No one should have to suffer nasty and unpleasant material about then on the internet. Regain Your Name exists to help you remove such material. We don't charge lawyer's prices. We aim to show you how to deal with this yourself – through guides written specifically for you, to help you with your situation. There are two reasons for this – firstly many Internet companies take complaints more seriously when they are made by the person involved, rather than a third party or lawyer. It's true – companies like Google and Facebook adopt a completely different, more bureaucratic and time-consuming process if approached by a lawyer. Secondly, we don't want you to have to pay twice. Hopefully, if in the event the offensive content appears again, you will still have the tools to remove it – without paying a second time.
Report service
For a low cost we will provide you with a detailed report on your online reputation, including searches of Google, Bing, Ask and Yahoo; Twitter and Facebook, Wikipedia and popular blog services such as Blogger, WordPress, Livejournal and Typepad. Click here to view our latest prices, and check our Twitter page for coupon codes.  
We will identify potential instances of defamation, cyberbullying or malicious content, in addition to any you might supply to us for checking. We will then provide a bespoke customised guide on how to remove the material, or if it is not possible to remove the material, how to block, hide or otherwise bury or obscure it from public view.
If you have a personal or business website – tell us where we can find it and we can suggest SEO (Search Engine Optmisation) tips of how to use your website as a tool to removing the offensive content.
The report will also include emails and/or letters customised for you to send out to the offending websites in order to successfully process claims for defamation, harassment, breaches of terms of service or copyright for stolen content.
We will provide our detailed report and advice within 7-10 working days of your purchase.
What you need to tell us
A list of the website addresses containing content you would like removed.
Detailed reasons as to why you believe the content to be unacceptable – for example defamation or harassment.
What action you have already tried to take (if applicable).
A list of the search terms which make the offensive material appear. (For example, the words you type on google which result in the offensive websites appearing in search results.)